Brad Hurtig was a student-athlete in a small town in Northwest Ohio. He played football, was working in the skilled trades and was just starting his summer vacation. Just days after finishing his sophomore year of high school, a devastating accident resulted in the amputation of both of Brad's hands.
But this is no sob story. Through hard work and determination, Brad soon rejoined his high school football team, participating in practices with his teammates to learn a new way to play the game. Brad's tenacity and determination to overcome led to success. During his senior year, Brad led his team's defense, recording 111 tackles and received all-state honors, all while playing with no hands. Where did Brad get his drive to thrive and succeed? As a motivational youth speaker, Brad uses his story to inspire the hard work of persistent action, fueled by the combustion of internal motivation. With such a story, Brad makes for an incredibly authentic youth speaker.
Brad's inspirational story of triumph quickly captured national headlines. Now Brad is taking his life-changing message to students across the nation as he's become a high school motivational speaker. Football was not Brad's only success. Brad's determination to overcome challenges allows for an extraordinary life that is shaped by his personal motto, "find a way".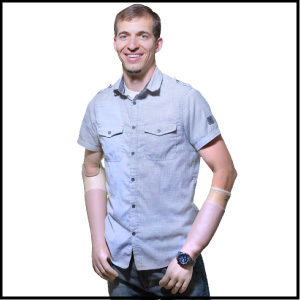 Review
I would definitely recommend Brad for audiences of any size. He is very dynamic and engaging!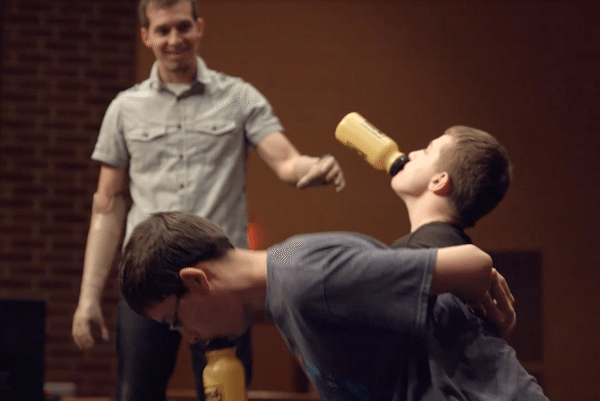 Brad's school assembly theme, "Find A Way." It's all about handling adversity and whether we give our power to the problem or to the solution. Brad's message is to inspire your audience about the myriad ways to approach challenges, helping others recognize the power in their own determination.
Themes include attitude, character, choices, and leadership. These topics are prevalent in the context of his life-changing and absolutely unforgettable story.
Brad delivers a powerful message that applies to all students who will undoubtedly face obstacles in their lives. With witty and charming storytelling, Brad delivers his powerful story that will stoke emotions and embolden determination by framing adversity and how we can handle into perspective.
Speakers for schools must be able to relate and offer value to their audiences. Brad Hurtig's Find A Way is the only blueprint you will need to face your fears, move forward, and overcome whatever challenges you face. Let your audience be inspired by these powerful concepts so they can utilize the best personal tools to navigate life with.